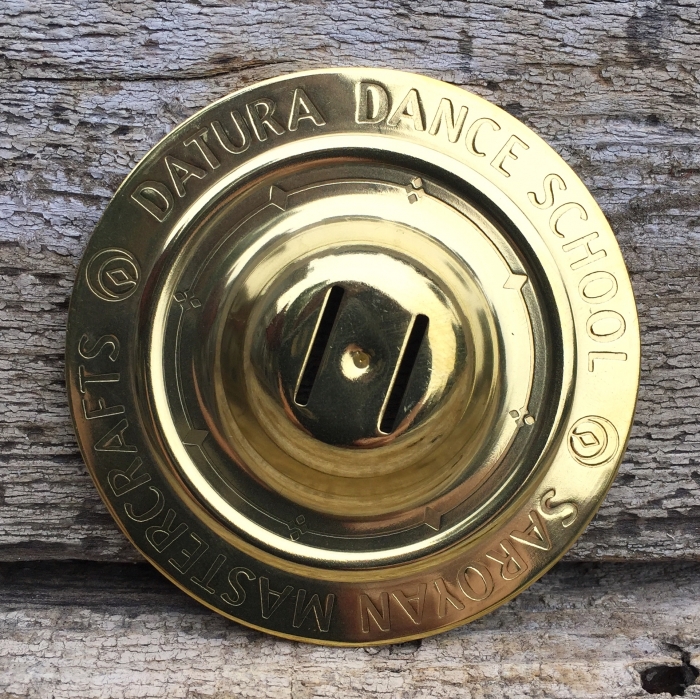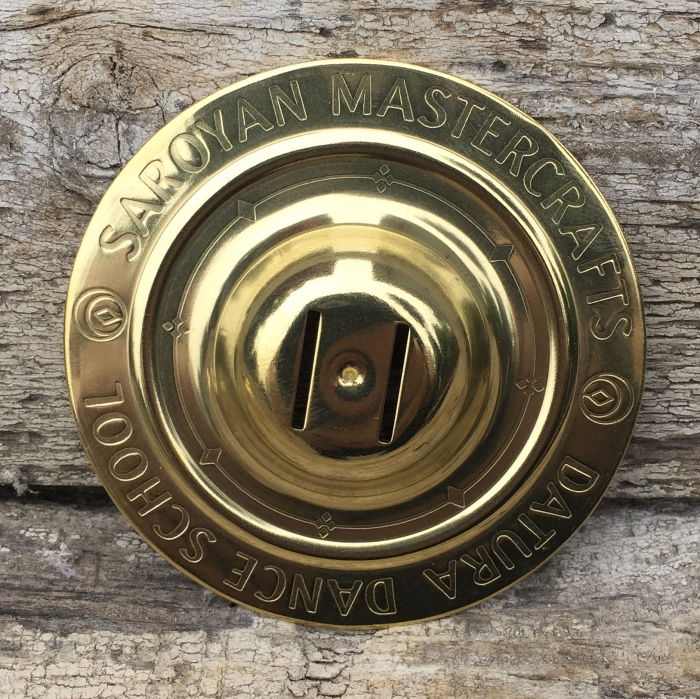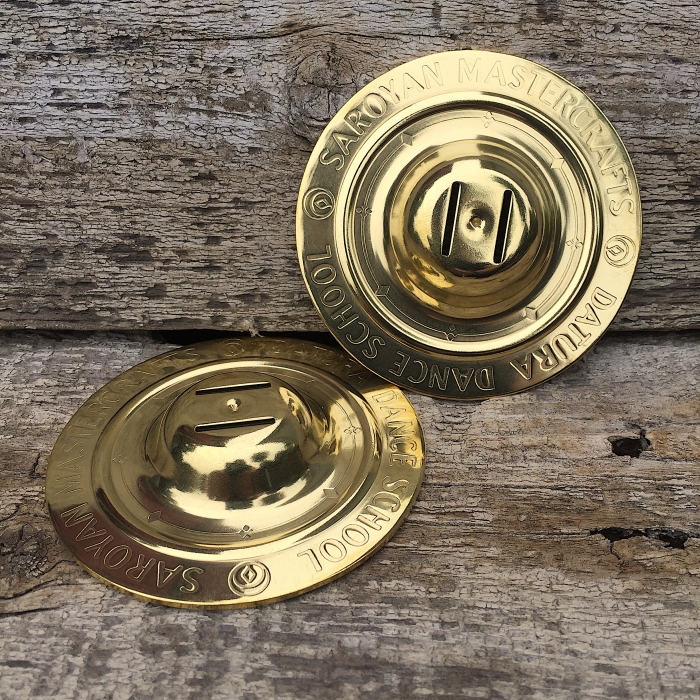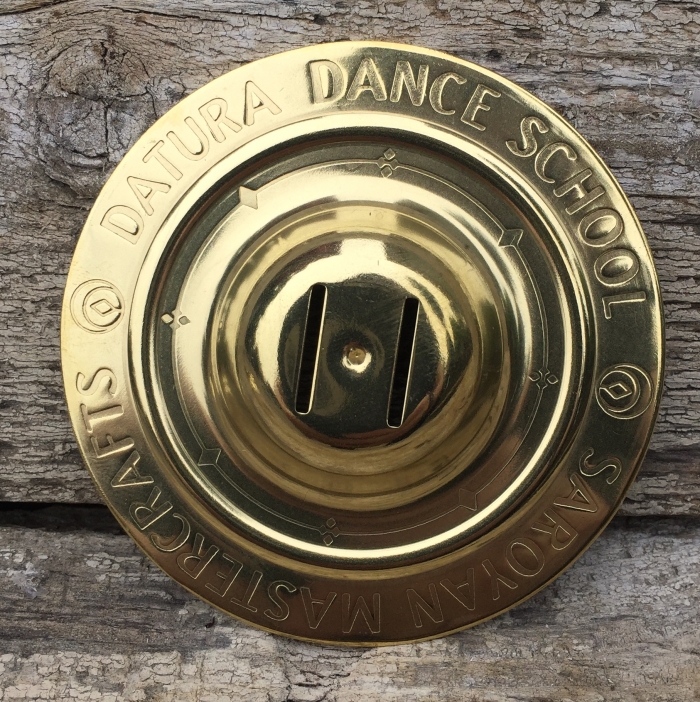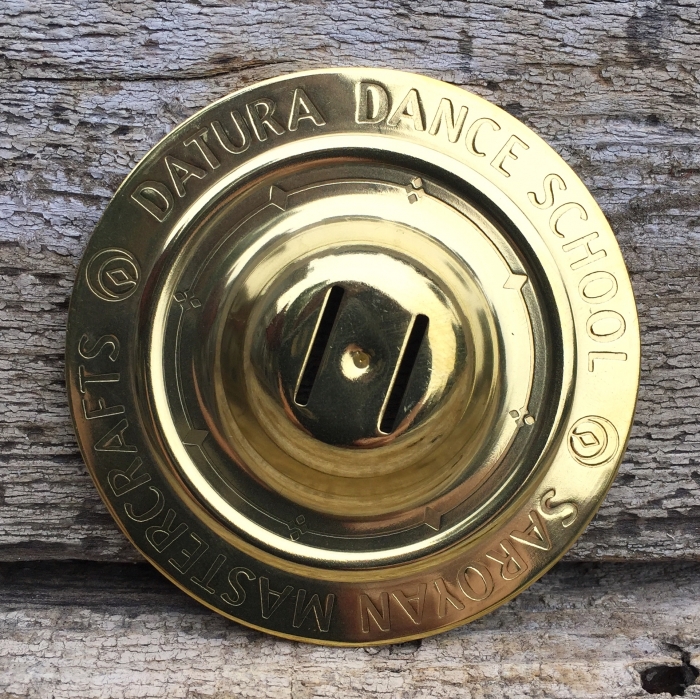 Datura Dervish Signature Zil
$89.00
Quantity discounts
1

2-5

6-10

11+

$

89.00

$

80.10

$

75.65

$

71.20
Only 3 left in stock
Add to Wishlist
Product Added!
Description
Based on our popular brass Dervish model, these Datura Dance School zills are Rachel Brice's '"dream come true."  Available only in limited quantities, these cymbals are a collaborative project between Rachel Brice and Saroyan Mastercrafts.  Years in the making, they are the newest in the Saroyan family of zils.
A finely crafted and richly designed set of zills, the Datura Dervish Signature Zil is also recommended for troupe performances. 3.0″ diameter. Approximate weight 265 grams (9.35 oz). Each set contains 4 (four) cymbals and heavy duty elastic.
Available only in Brass.
Limited quantities.